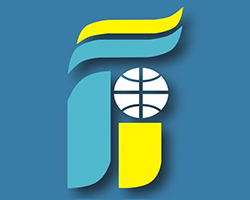 SRDE "Geoinform of Ukraine" (GIU) 
The State Research and Development Enterprise "State Informational Geological Fund of Ukraine" – SRDE "GeoInform of Ukraine", or GIU is the specialized research and development unit of the State Geological and Subsurface Survey of Ukraine which collects, stores, analyzes and provides information received from geological study and use of subsurface. The GIU goals include realization of the State policy in the field of geology and use of subsurface through collecting, storage, processing and development of analytical information on the geological study of subsurface and mineral-resource base of Ukraine, provision of archive geological documents, analytical materials and other information production to the State and local executive authorities, enterprises, entities, organizations, public associations, as well as private persons in Ukraine and abroad, development and exploitation of digital information systems and data bases, management of the unified information system of subsurface use.
GIU conducts research work on monitoring of mineral resources of Ukraine on the basis of geological and mining activities during the year, recording deposits and making public the balance of mineral resources management of the State fund of deposits and occurrences (more than 10,000 objects recorded), synthesis and analysis of exploration for oil and gas, creating a system of state accounting of oil and gas wells, completion and maintenance of the State cadastre of mineral deposits and occurrences as well as State cadastre of groundwater deposits of Ukraine.