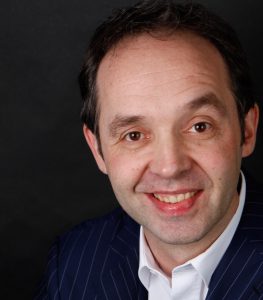 Ruediger Kuher | WP1
Head of the Sustainable Cycles Programme at UNU
Dr. Kuehr is Head of the Sustainable Cycles Programme (SCYCLE) hosted by the Vice-Rectorate in Europe (ViE). SCYCLE is focusing its work and activities on sustainable production, consumption and disposal. He also functions as Executive Secretary of the Solving the E-Waste Problem (StEP) Initiative which aims to initiate and develops just and environmentally safe solutions to the e-waste problem through analysis, planning and pilot-projects in joint cooperation with industry, governments, academia and NGOs.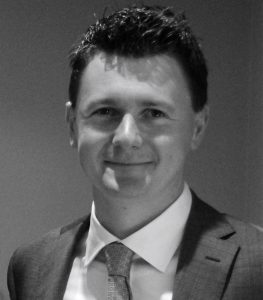 Federico Magalini | WP1
Associate Program Officer at UNU
Dr. Magalini, a Mechanical Engineer, holds a PhD in Management, Economics and Industrial Engineering from Politecnico di Milano University. As Associate Program Officer since 2005 at UNU-ViE SCYCLE, Dr. Magalini has been working on different studies for the European Commission and key stakeholders in the context of the recast of the WEEE Directive; he is currently focusing on capacity building projects in developing countries as project manager of E-waste Academy – Managers Edition.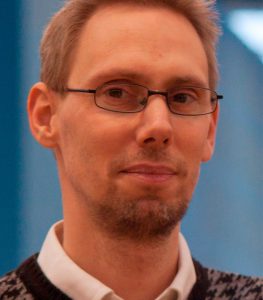 Jaco Huisman | WP1
Scientific Advisor at UNU
Dr. Huisman holds a Master's degree in Chemical Engineering from Eindhoven University of Technology and a Ph.D. from Delft University of Technology. He is involved in various international projects providing facts and figures for improving e-waste management. From 2013 to 2015 he was the scientific coordinator of the EU CWIT-project: "Countering WEEE Illegal Trade" and currently also the H2020 project ProSUM: Prospecting Secondary raw materials in the Urban Mine.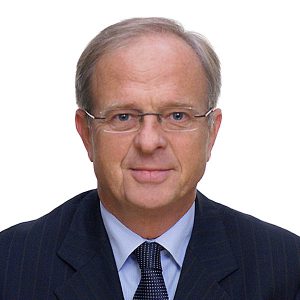 Slavko V. Šolar
Secretary General at EuroGeoSurveys
Dr. Slavko Šolar is a Mineral Resource Geologist who worked as an exploration geologist (1984-1991) and then moved on to the position of Head of Unit of the Economic Geology Department from 1991-1997 at the Geological Survey of Slovenia. There afterwards he became a consultant/adviser for the Slovenian government and industry on minerals, resources management and sustainability and was coordinator of the Mining Public Service until 2012. From 2012 to 2016, he was a seconded national expert to the European Commission, DG GROWTH, Unit C2 "Resource Efficiency and Raw Materials". Afterwards he served as a Senior Scientific Officer at DG Joint Research Centre (JRC) in the Land Resources Unit.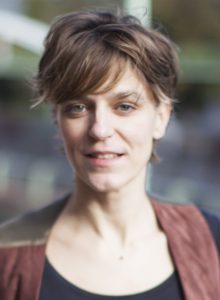 Jelena Vidovic | WP2
Scientific Officer at EuroGeoSurveys
Jelena Vidovic is the Scientific Officer at EuroGeoSurveys (EGS), working on Project Management and Financial Reporting for the Horizon 2020-funded projects in the field of Geosciences. She received her PhD in the field of Geology from the University of Zagreb (Croatia), where she worked as a Research Associate for several years. As a Scientific Officer at EGS she also monitors and reports on EU developments, liaises with EU Institutions/policy makers, networks with stakeholders, represents EGS at conferences as well as other events and assists EGS in fulfilling their strategic ambitions.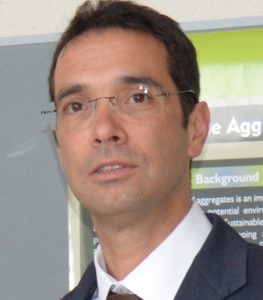 Vitor Correia | WP3
President at European Federation of Geologists
Vitor is the President of the European Federation of Geologists, a professional organisation that represents professional geologists from 25 European countries. He is the coordinator of the project INTRAW, which aims to launch in 2017 the European Observatory of Raw Materials. Vitor founded and managed several companies working in geosciences, and he has over 25 years of experience in strategic management, innovation and organizational effectiveness.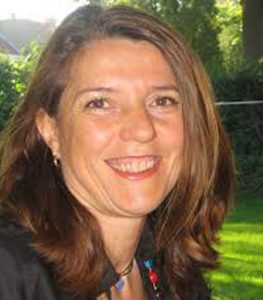 Isabel Fernandez Fuentes | WP3
Executive Director at European Federation of Geologists
Isabel Fernandez Fuentes (Female) is an engineering geologist, graduated from the Granada University, 1987, Master Engineering Geology, 1990, and PhD in Geology, 1997, from the University Complutense in Madrid, Spain. Since 1987, she worked as a researcher in applied Geophysics in the Centre for Studies and Experimentation of the Ministry of Public Works, Madrid, Spain. From 2001 onwards, she has been the Executive Director of EFG, covering expertise and professional input including mineral resources and reserves, and environmental protection field. She has coordinated and participated in a range of European projects. Isabel also worked as an expert evaluator for the European Commission, DG Research.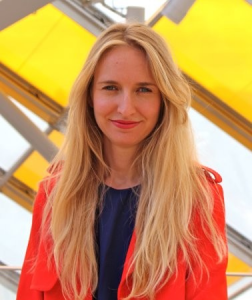 Nancy Savall | WP5
Communications Officer at EuroGeoSurveys
Nancy Savall is a Communications specialist at EuroGeoSurveys (EGS), where she follows the internal and external communications for EGS. She is also Work Package leader in Communications for five Horizon 2020 research projects where she has proven experience in using media tools for different purposes, in drafting and implementing communications strategies and in working with media relations. Previously she worked for the European Commission, Directorate General for Budget, as a Communication Officer. She obtained a degree in Communications and Journalism at the Higher Institute Training Social and Communications (ISFSC) in Brussels with a specialization in European studies.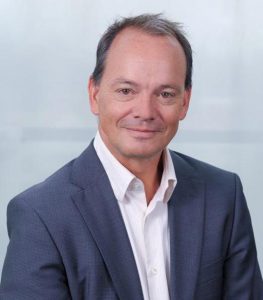 Bas de Leeuw | WP6
Managing Director of the World Resources Forum
Bas de Leeuw is a Dutch economist from the Rotterdam Erasmus University. Before joining the WRF in 2011 he was Executive Director of the Donella Meadows Institute, based in Vermont, USA. Bas has been a diplomat for the United Nations Environment Programme (UNEP) from 1997 to 2009. Based in UN Environment's Economy Division, Paris, France, he has set up and managed a number of new UN initiatives, such as the Sustainable Consumption Program, the Marrakech Process on Sustainable Consumption and Production, the International Life Cycle Panel, and the International Resource Panel.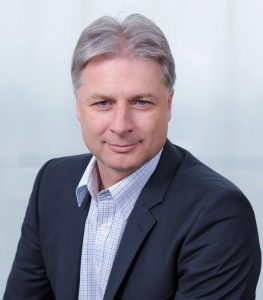 Mathias Schluep | WP6
Program Director at World Resources Forum
Dr. Mathias Schluep has studied Environmental Engineering and received his PhD in Natural Sciences from the Swiss Federal Institute of Technology in Zurich (Switzerland). He has worked in the academic and private sector in the fields of development cooperation, environmental research, sustainability and general business consultancy at national and international levels for several years. He joined the World Resources Forum in 2014 as a program director and is leading program activities in sectors related to recycling and mining.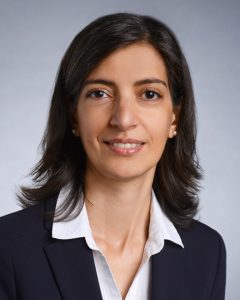 Shahrzad Manoochehri | WP6
Project Manager at World Resources Forum
Shahrzad Manoochehri is project manager at World Resources Forum Association working in the area of resource governance, e-waste management and portfolio development. She received her PhD in field of Geochemistry and Petrology (Geology) from Swiss Federal Institute of Technology, Zurich, where she continued working as a research associate. Besides she has gained several years of laboratory and teaching experience in field of mineralogy and petrology. She previously worked as the project coordinator and scientific editor of a newly published treatise on industrial minerals and rocks of Iran.